Data Center Construction in Frankfurt, Germany
Fast and flexible local partner for your project
Our experience, your advantage:
Michel Bau supports the expansion of digital infrastructure in the Rhine Main Area.
We provide your new data center project with the necessary expertise and manpower, covering multiple trades from preliminary earthworks all the way to civil and structural engineering. Close to your project site, experienced and ready to provide time-saving execution from one source.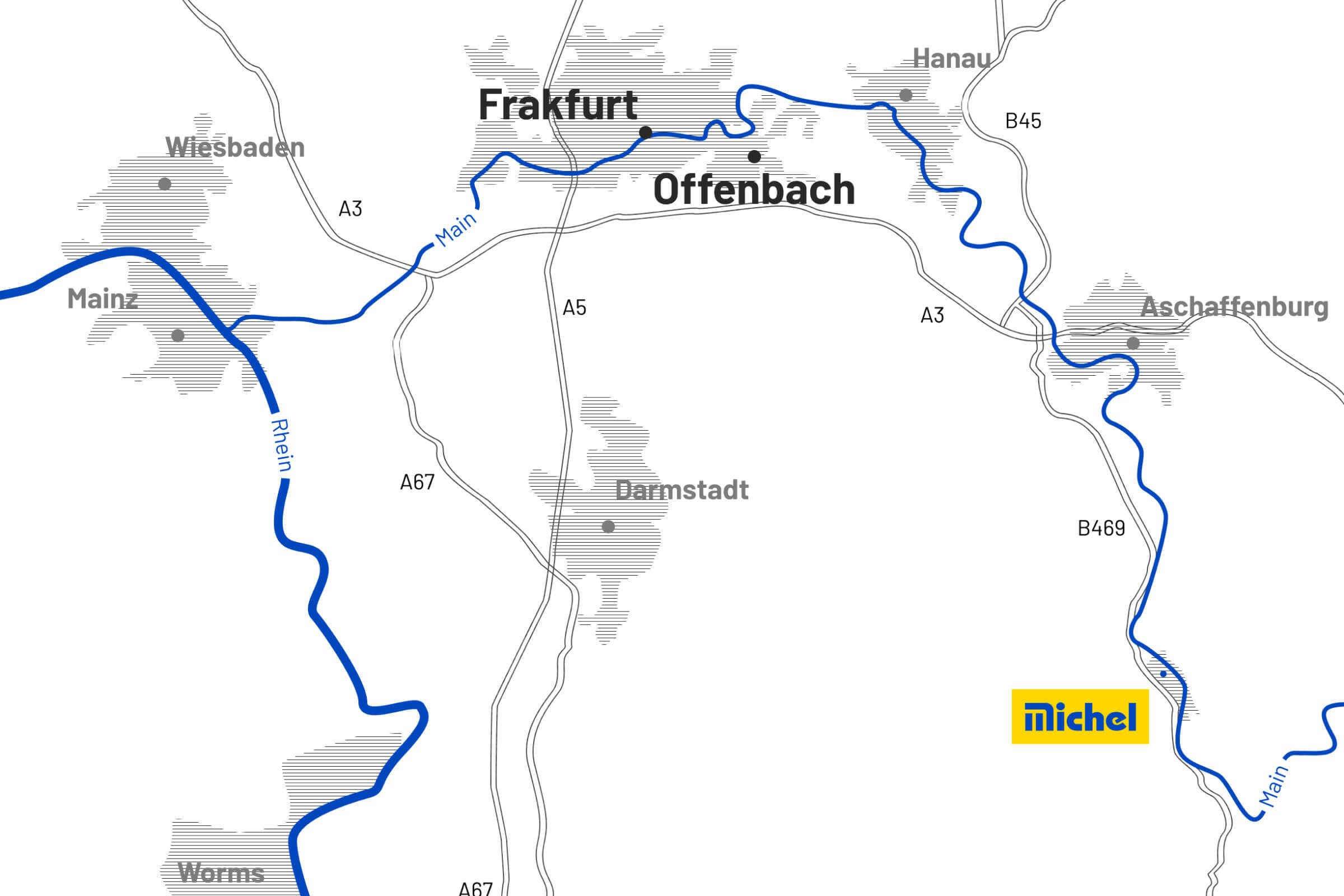 On target for your project
The ongoing global digitalization creates an ever-increasing demand for digital infrastructure that has been transforming the heart of Europe at a challenging pace. Michel Bau is ready to accept this challenge and build a high-tech, future-proof Rhine Main Area.
Our proximity to digital hubs in the area has allowed us to be involved in numerous data center construction projects. The expertise provided by our team ranges from earthworks such as earth disposal and remediation all the way to civil engineering and site logistics. Every step is conducted under the highest environment, health and safety standards and completed well within or ahead of schedule.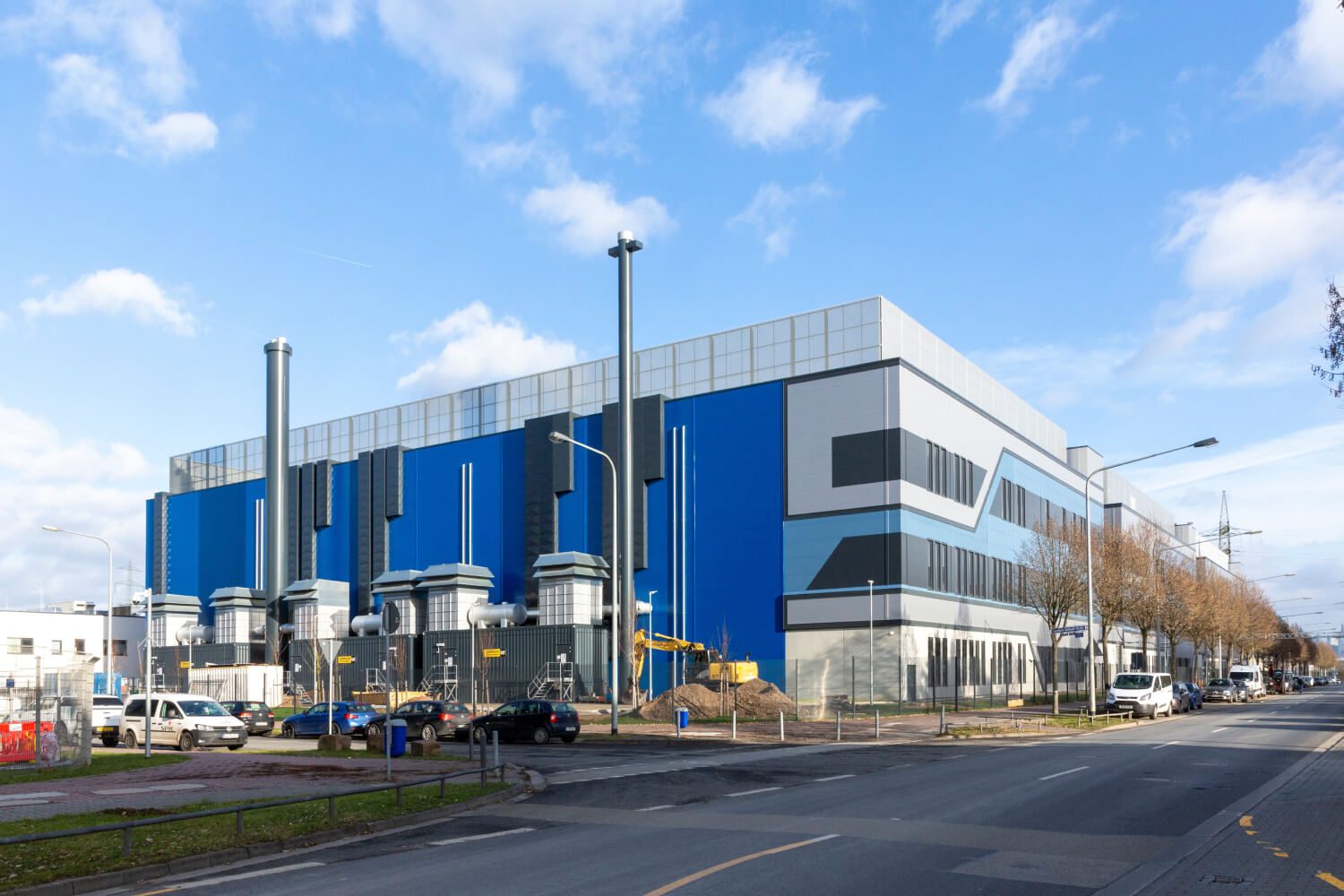 Michel Power for your project
Services for your
data center project
As your local subcontractor, Michel Bau can seamlessly contribute preliminary earthworks and surface preparation. Site logistics and material movement or concrete engineering and a range of other services are also part of our portfolio.
Ground preparation for data centers in Frankfurt
Since 2018, Michel Bau has been repeatedly contracted by one of the leading worldwide data center operators and taken part in the construction of several large-scale data centers around Frankfurt am Main. Many of these projects included preliminary ground work, which is one of our strongest trades. Thanks to our proximity to the area and highly flexible workforce and machinery, the earthworks could, in many cases, already be started throughout the planning stage of a project.

Our team quickly adapted to different types of soil and was able to remediate ground with substantial time savings thanks to recycling of on-site materials. Our seamless material logistics network allowed us to provide the entire project phase from one source while adhering to the site stakeholders' tight scheduling and strict safety regulations.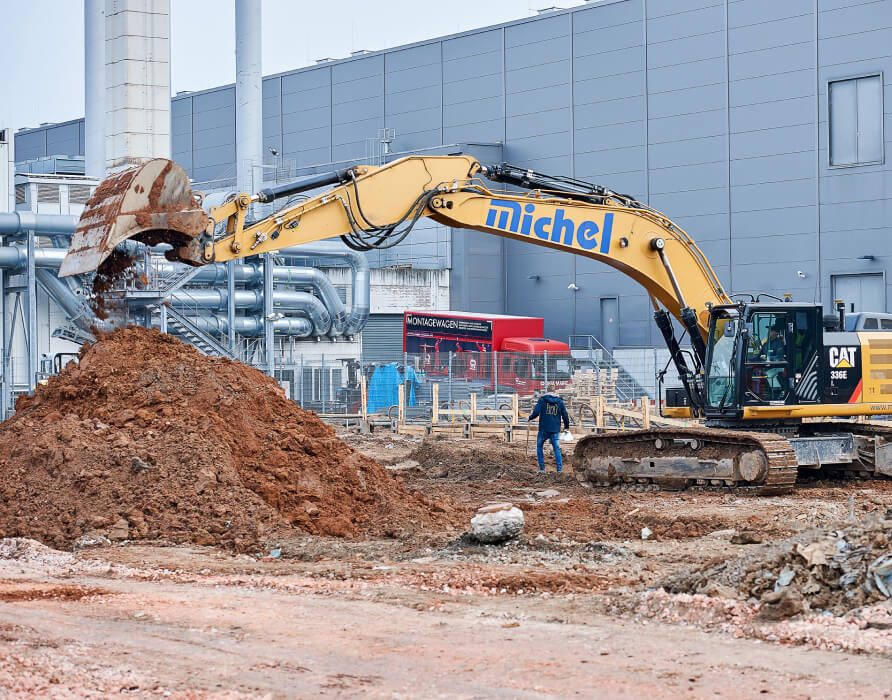 Equinix FR2, Frankfurt, 2018
earthworks, earth disposal, hot spot remediation dewatering, water treatment, sheet piling, pile wall

completed with acceleration bonus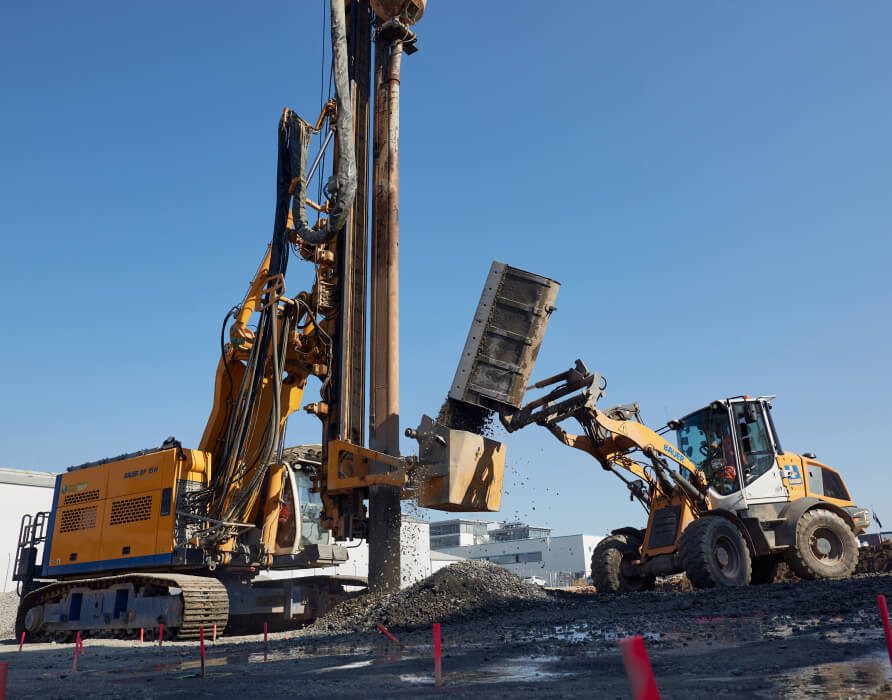 Equinix FR11, Frankfurt, 2019–2020
demolition, earthworks, earth disposal, hot spot remediation, dewatering, water treatment, sheet piling

completed ahead of schedule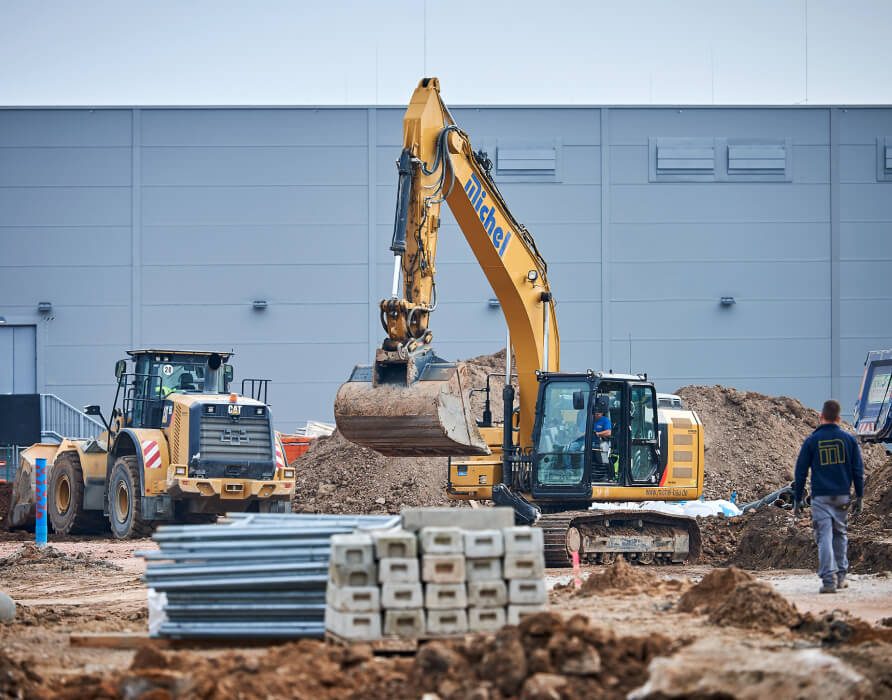 Equinix FR9, Frankfurt, 2020–2021
earthworks, earth disposal, vibro stone columns

completed in time over Christmas and New Year's holidays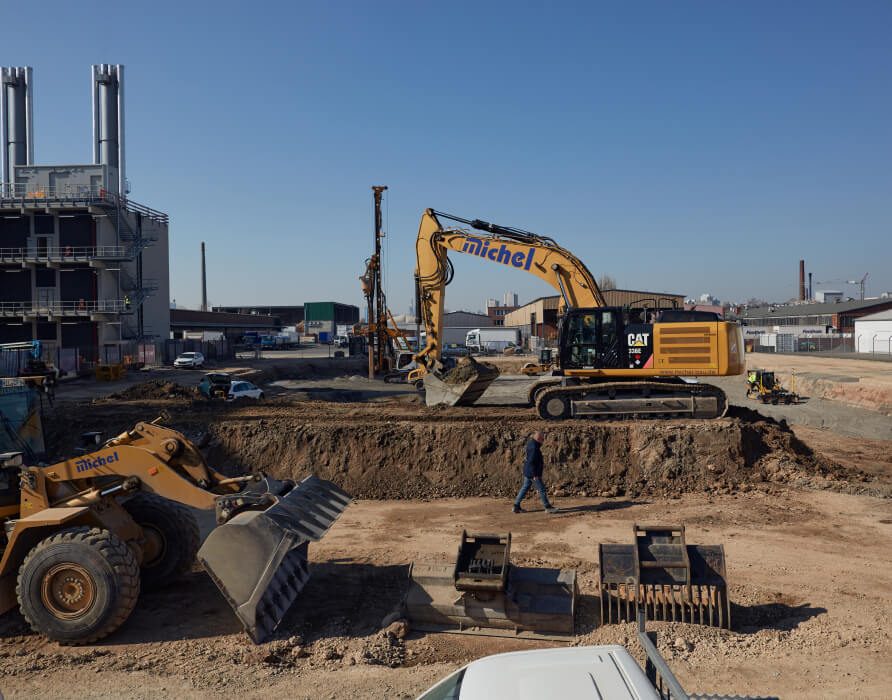 Equinix FR13, Frankfurt, 2022
earthworks, earth disposal, soft spot remediation, vibro stone columns

completed ahead of schedule
»When it comes to digital infrastructure development in and around Frankfurt, Michel Bau is ready to go above and beyond in every project.«
Carl J. Pioch, General Manager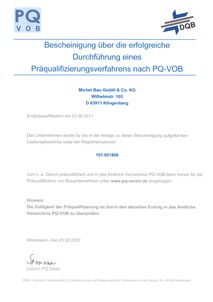 Präqualifikation für Michel Bau
Michel Bau ist durch den Verein für die Präqualifikation von Bauunternehmen e. V. zertifiziert.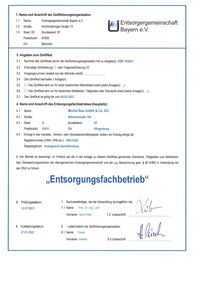 Überwachungszertifikat "Entsorgungsfachbetrieb" nach § 56 KrWG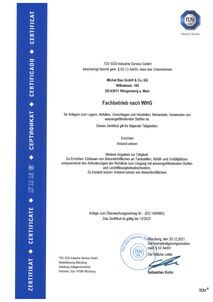 Zertifikat Fachbetrieb nach WHG
New project in the works?
Your local construction partner is ready to get started.